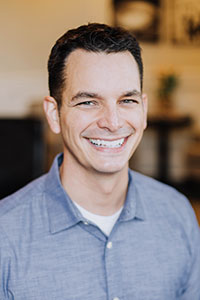 Dr. Jonah Cooper-Leavitt
Dr. Jonah Cooper-Leavitt has been practicing in the Mid-Willamette valley area since 2003. He has become well known for his professional and gentle dental care. The mission of his office is to provide a full range of quality dental care with a commitment to excellence and patient comfort. His dental team has created, through the latest technologies, an environment centered on patient education and communication providing the most advanced dentistry available today.

Dr Cooper-Leavitt received his Degree of Dental Medicine in 2003 from the University Of Connecticut School Of Dentistry and a Bachelor's degree in Zoology from Brigham Young University. During these years of training he dedicated his time to dental research, discovering pathways of Periodontal Disease where he was twice awarded for his work. Also during school, he volunteered for a dental humanitarian mission to Peru's Amazon. Currently Dr. Cooper-Leavitt volunteers with Give Kids a Smile and the Smiles for Life dental programs for kids. He has completed many certified courses on dental implants, endodontics, sedation techniques and oral surgery.

Dr. Cooper-Leavitt has many accomplishments and hobbies. When he is not staying up on the latest technologies and techniques in dentistry, he can be found leading the local Boy Scouts, biking, hiking; but most of his time is spent devoted to his family, wife Lindy and their four children Elijah, Ava, Ian and Lily.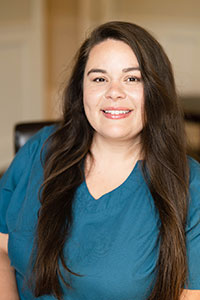 Brittany - Dental Hygienist
Brittany started as a dental assistant in 2010 and continued her education to become an expanded functions dental hygienist. She attended Oregon Tech, where she was awarded the Colgate Award for her leadership and commitment to public health. She enjoys kayaking, traveling, reading, and most of all, spending time with her husband and their three children. She is dedicated to making her patients feel comfortable and strives to provide the highest quality of care.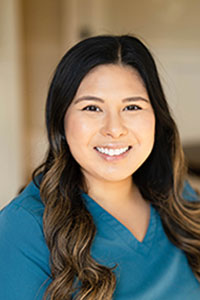 Nicole - Dental Hygienist
Nicole has been a registered dental hygienist since 2019. She graduated from the Oregon Institute of Technology in Klamath Falls. She also has a bachelors degree in Community Health from Western Oregon University. She loves being able to serve the community here in Monmouth and Independence. Nicole enjoys building relationships with patients and educating them on their oral hygiene so that their dental visit is as comfortable as possible. Outside the office you'll find Nicole spending time with her husband and two kids, kayaking or reading a good book!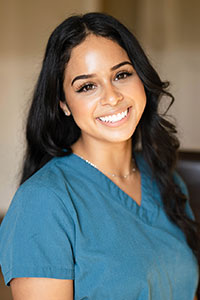 Diana - Dental Assistant
Diana joined the Main Street Dental team after graduating from the Dental Assisting Program at Chemeketa Community College. Diana believes in the importance of always putting our patients' care first. She greets everyone with a smile and makes them feel welcome and comfortable. Her favorite part of her job is building relationships with patients and bringing a bit of happiness and joy to their dental visit. She grew up in Monmouth and Independence and feels blessed to be back serving such a wonderful community. Outside of dentistry you'll find Diana exploring the wonders of the northwest, hiking, camping, listening to live music, doing karaoke, and taking on new adventures with family and friends.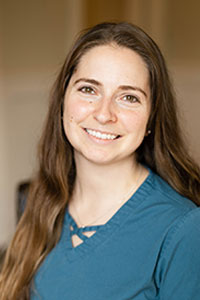 Victoria - Dental Assistant
Victoria joined our dental team after graduating from Practical Dental Assisting of Oregon in 2018. Since graduating she has continued to gain knowledge and build on her skills with her dedication to our team, patients and a desire to learn new dental techniques. What Victoria enjoys most about assisting is getting to connect and maintain relationships with our patients while caring for their dental needs. She is passionate about creating a comfortable and informed experience for each and every patient. On the weekends Victoria can be found spending time outdoors, cooking or traveling. Victoria has traveled to Thailand, Iceland and many of the states. One of her dreams is to spend time in Africa.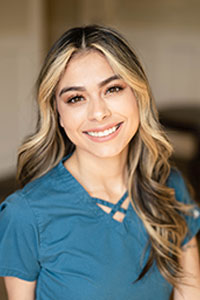 Laina - Patient Care Coordinator
Laina was born and raised in Oregon, spending most of her life right here in the Monmouth and Independence area. Laina has a passion for helping others and every patient is blessed by her kind and upbeat demeanor. She truly is an advocate for our dental family. Laina studied at The Art Institute of Pittsburgh for photography and loves capturing photos and memories. She is married with three beautiful children and enjoys spending time outdoors with them.